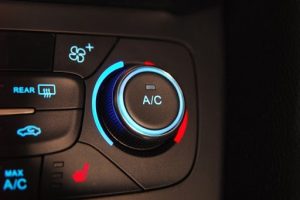 MC Plus Car Service Gdańsk offers comprehensive repairing, cleaning and maintaining an air conditioning system. We carry out regular inspections of their efficiency in passenger cars, vans, buses in order to eliminate even small faults. Our air conditioning service includes filling the installation with refrigerant, checking for leaks and replacing cabin and air filters. We also offer fumigation and disinfection of air conditioning, which is important not only for the proper functioning of the vehicle, but also for the health of its users. Moreover, we can also replace the oil filter. Our car service is eqquiped with devices that allow to collect the maximum amount of fluid used.
If you have noticed that the installation in your car works less efficiently than before, it is time to visit the car air conditioning service. We will remove the used liquid, and then pour a new one in the amount suggested by the manufacturer. Changing the coolant will enable the efficient operation of the air conditioning in your car again.
Problems with inefficient operation or with an insufficient amount of coolant in the system may be caused by leaks. As part of the car air conditioning service, we conduct leak tests, thanks to which we are able to identify the problem. If the suspicion of a leak is confirmed, we will carry out the necessary repairs to restore the component's efficiency.
Air Conditioning Service – MC Plus
As part of comprehensive services, the MC Plus Gdańsk car air conditioning service carries out inspections of the cabin and air filters, and if necessary – exchanges them. As a result, both the air entering the engine as well as passenger cabin are free of pollutants.
At least once a year, you should use the car air conditioning service and carry out the cleaning and disinfection service. You should laso remembering that the air conditioning should be turned on for a few minutes throughout the year, at least once a week. This will reduce the risk of bacteria in the cabin.
Our offer is aimed at drivers who:
feel an unpleasant smell coming from the cooling system,
they noticed too weak airflow and high air temperature,
their installation is outdated.